Cooling Plate Welding for Semiconductor Fab Systems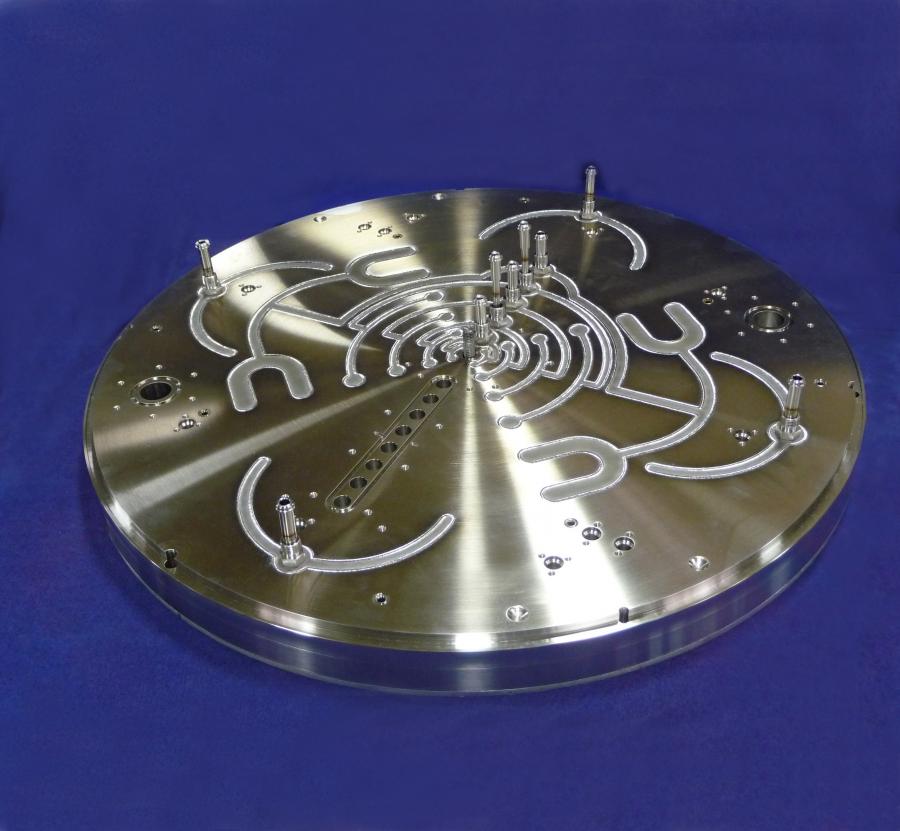 Electron Beam Welding is used to join many components in Semiconductor Fabrication equipment. In this application, gas paths are created by welding covers over milled channels. Weld geometries are typically complex, requiring CNC motion control. The low thermal distortion of electron beam welding is crucial to maintain the dimensions of the part- since all welds are located on one side of the cooling plate. EB welding is also used to attach the inlet/outlet fittings in place.
Description:
Round Plate with
Machined Cooling
Channels
Material(s):
Aluminum or Stainless
Steel
Joint Geometry:
step joint
Weld Depth:
0.200 in.