High Voltage Electron Beam Welding Systems
EB welding of large parts used in aerospace, power generation and many other industrial applications require chambers with enough capacity to accomodate the work envelope and the range of motion needed which is only available in a 150kV large chamber system. PTR is a leading manufacturer of these EB welders and can provide the most suitable system for any application.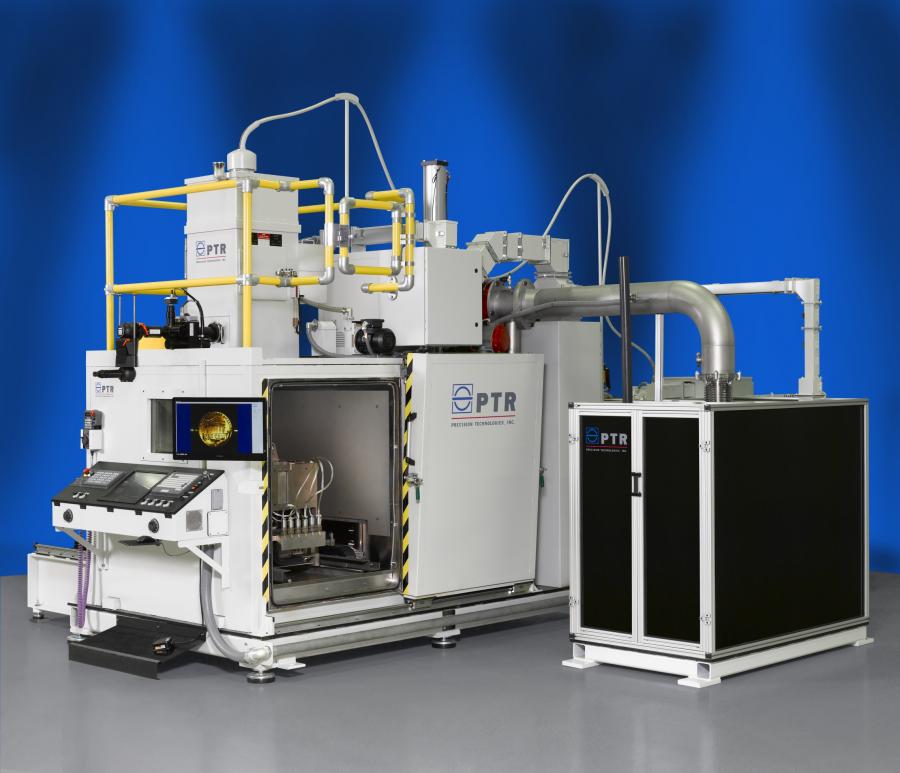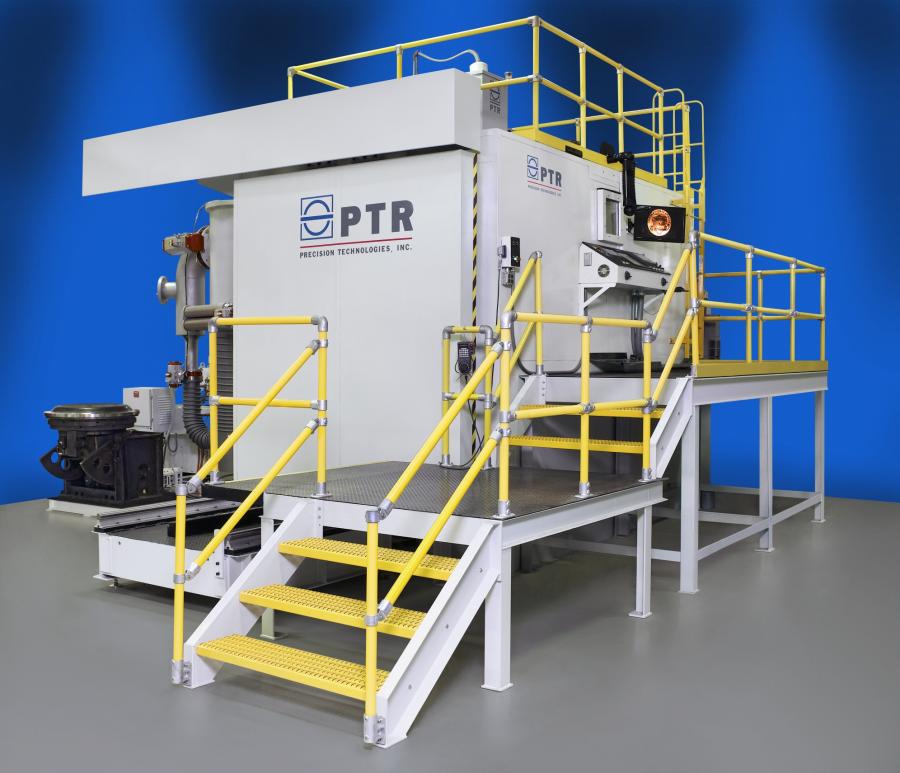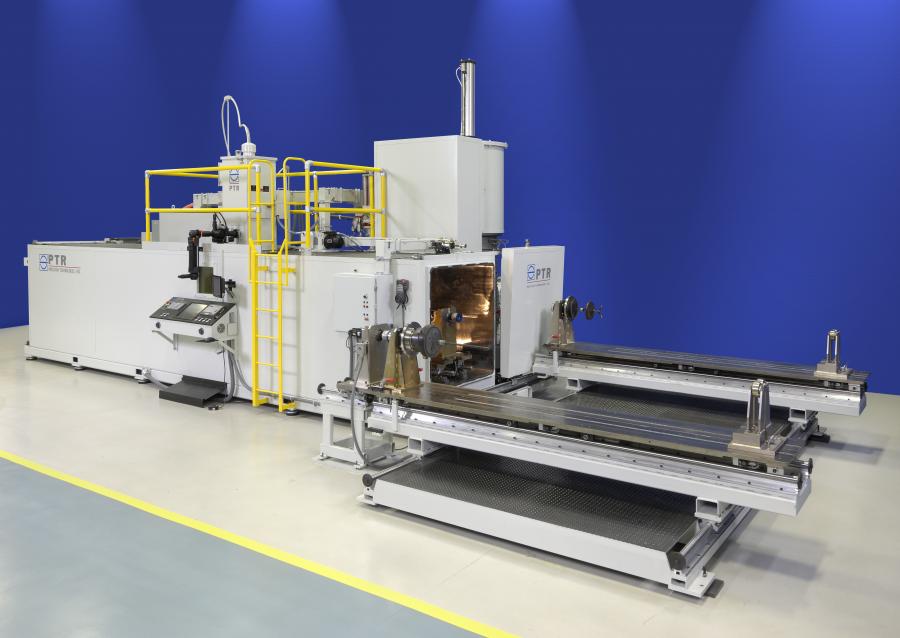 Beam Generation
Up to 150 kV Accelerating Voltage
5 kW to 60 kW Switch Mode Power Supplies
Fast Response, Closed Loop Beam Current Control
High Speed Digital Beam Deflection (option)
Controls
Fanuc CNC for Motion, Beam Parameters and System Control
Ergonomic Operator Console
PC Based User Interface
Automatic or Manual Operation or a Combination
Motion
X-Y table, Rotary / Tilt / Z Motion Systems
Linear and Rotary Welds to Complex 3D Interpolations
System
Fixed External Gun Column
"Beam's-Eye" View of the Weld
High Intensity Workpiece Illumination
Data Acquisition System
Wire Feeder (option)
Examples of High Voltage Chamber Sizes (inches)
| LENGTH (X) | WIDTH (Y) | HEIGHT (Z) |
| --- | --- | --- |
| 36 to 160 | 28 to 120 | 36 to 120 |
For more detailed information, download our brochure.
Download